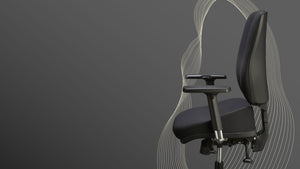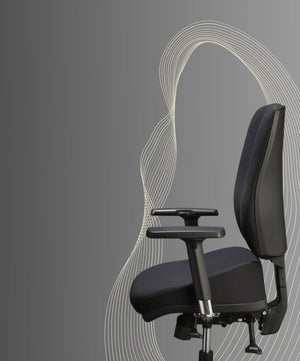 More than just another ergonomic chair
Free Metro Delivery
10 Year Warranty
Easy To Setup
A revolutionary design
that works to save your entire body from the stress of sitting. The difference is the adjustable patented seat cushion of bionomic® support solutions.
Dr. Jeffrey Herbert - Chiropractor
Over 35 years of Chiropractic experience, Dr. Jeffrey is our founder and you can book an appointment with him.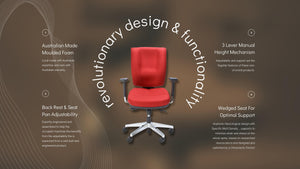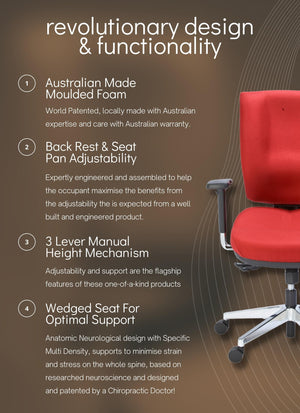 ★★★★★

"For years I suffered back pains caused by sitting at my desk for hours. I still work long hours but thanks to my Bionomic chair, I am now pain free.​"

Lin Wee

Graphic Design AUS
★★★★★

"In my 26 years of Occupational Health I have not observed any other seat on the market that improves the level of comfort required to sit at their desks for extended periods."

Tom Lamont

Ergonomist AUS
★★★★★

"The Bionomic® wedge shaped seat concept emphasizes new physiological features in task seating that are in concert with what US ergonomics have been proposing for decades."

John Hockenberry

Industrial Design USA
★★★★★

I wish to express a wholeheartedly support of the bionomic chair. I believe it is an excellent and exciting product.

Dr.Joseph Sweere

Northwestern Health Sciences University USA
Personalise your chair configuration
Our director Dr. Jeffrey Herbert walks us through the quick process

What symptoms can a bionomic chair help me with?
It helps in the prevention of destructive postural strain by helping you find and access your own personal postural balance.
Read More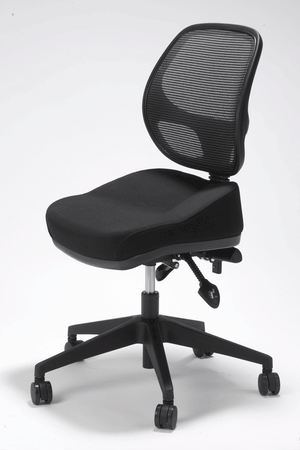 What if I slouch? Do I need to think about my posture all the time?
The patented wedge design works with your anatomy and gravity to support you effortlessly when adjusted to your unique body type.
Read More